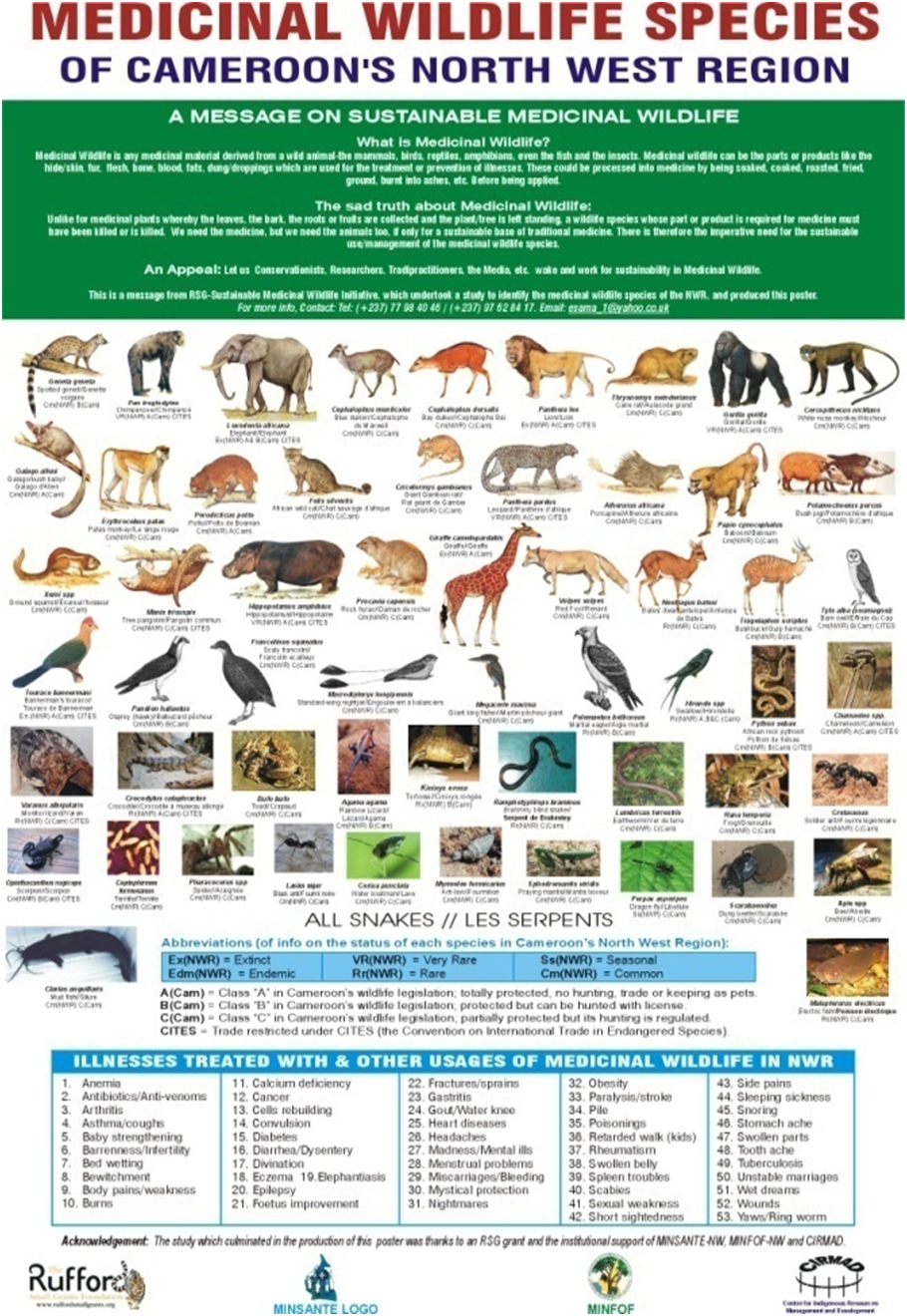 CIRMAD's Medicinal Wildlife conservation projects:
The "Sustainable Medicinal Wildlife Initiative"
"Unlike medicinal plants harvested and the plant is left standing, to acquire medicinal wildlife products wild animals are hunted and killed!"
From 2010 to 2012, CIRMAD carried out 2 successive phases of a medicinal wildlife conservation project, titled: Promotion of the sustainable use of indigenous wildlife resources as medicinal wildlife, in Cameroon's North-West Region.
Phase I, of 2010:
Field surveys on medicinal use in Northwest Cameroon
Production of a medicinal wildlife poster
Awareness campaigns
Symposium for presentation survey results and poster produced
Participation in celebration of African Traditional Medicine Day 2010
Phase II, 2011-2012:
Running a "Medicinal Wildlife Quarter-Hour" radio slot over Radio Abakwa, Bamenda
Presentation of phase I results to MINFOF, WWF,WCS, etc in Yaounde
Subsidizing of hunting licenses for legal acquisition of medicinal wildlife products
Training seminar for tradipractitioners as on sustainable medicinal wildlife use.
Production of Medicinal Wildlife Palaver, movie for conservation education
Participation in celebration of African Traditional Medicine Day 2012.
Medicinal Wildlife Conservation Education Movie